Dog Grooming Supplies, Your Key to a Well Groomed Dog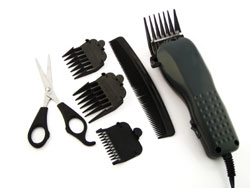 Whether you plan on using regular Dog Grooming Supplies, or upgrading to use Show Dog Groom Supplies, there are hundreds of products on the market. From clipper blades and accessories, to dog grooming clippers, then on to finishing touches like colognes, your choices are many and can drive you crazy.
Let's start with Dog Grooming Clippers, you can choose from manufactures like DuraEdge, Oster, Wahl, Andis, Laule or Conair. Once you make the decision on which brand you will use, you can move on to Dog Grooming Shears Accessories such as Lubricating Oil, Multi Purpose Blade Spray, to keep your clippers free of dirt and debris. Then there's the blade wash and finally to the disinfectant spray. All of these products are designed to keep your dog clean and healthy.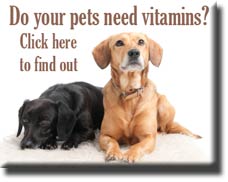 In the Dog Grooming Tools section, there are grooming spring combs, dematting combs, Single Grooming Rakes, Double Grooming Ranes, Grooming combs with Rotating Teeth, and stripper knifes. Enough to make you take your pet to a professional groomer like Country Waggin.
How about Dog Grooming Shears? You have straight shears with finger rings, thinning shears with 6.5" finger ring, thinning shears with 8" finger ring, as well as the Ear/Nose Trimmer with 3 ½" ball tip.
You cannot groom your pet properly without a Dog Grooming Table. There are many choices in this category as well. You can purchase a 36" X 24" Hydraulic Table with Arm, a Grooming Table without an arm, a Portable Grooming Table that is 24 X 18 X 30, a Hydraulic 24X36 table without a companion drawer, or a Hydraulic 24X36 table with a drawer…and don't forget the Lazy Susan table Accessory on top to make grooming your pet easier.
Professional Dog Groomers, like the ones at Country Waggin, use the best and most effective dryers on your pets. There are many brands on the market, but be sure to purchase the ones with variable speed controls on it, as well as attachments that can narrow the focus of the heat for better and faster drying of your pet.
Are you going to show your dog or are they just the pet in your household. If you are planning on taking your pets and showing them off, there are a number of Show Dog Grooming Supplies that are on the market. They were specifically designed to help enhance your dog's appearance on center stage. They are more expensive than the "regular" dog grooming supplies, but you may find them worthwhile if you have a pure breed dog and are planning to show them off.
Depending on if you plan on becoming a professional groomer or one that just likes to keep their pets clean, you have thousands of choices to make. At Country Waggin, we can help you with all of the choices you have to make. Please give us a call at either (909) 989-9982 to discuss any questions you may have. We're here to help…

Click to return Home from "Dog Grooming Supplies"