Dog Kennel: A Dog's Home Sweet Home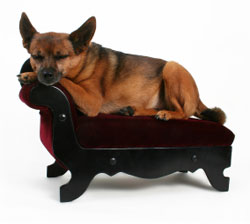 There are as many types and sizes of dog kennel as there are types and sizes of dogs. You can find everything from portable ones to permanent chain link dog runs to put in your back yard. There are even dog boarding kennels that will board your pet for you while you are on vacation.
Country Waggin' is a dog boarding kennel and we do our very best to make sure your pet enjoys its stay with us.
Kennel, dog run, dog house, dog pen. They all do pretty much the same thing. They protect your dog from things outside of the kennel and protect things outside the kennel from your dog.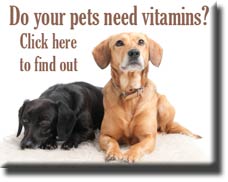 Portable Dog Kennels
Portable kennels help dog owners save space and give the dogs a place to hang out and kick back. When determining which type to get, you need to consider the following things:
1. The size of your dog. You get the idea, bigger kennel for big dogs, etc. The kennel should be large enough for your dog to stand up, turn around and sit back down.
2. Where are you going to put the kennel? It will need to fit the space available. Most are placed out of the way, but close enough so that your dog can interact with you and your family.
3. What material is the kennel made out of? Can your dog chew through nylon? Will they hurt themselves chewing a chain link enclosure? There are many fancy kinds available. But really, consider function over kennel design when choosing your dog kennel.
4. Where will you be using it? if it is going to stay in the house, you might want to consider a larger wire kennel. If you travel a lot, a portable kennel can serve both purposes and should do the trick. Does the dog stay outside? Then an outdoor dog kennel or a chain link kennel might be what you want.
5. What is your budget? Expensive is not always better and sometimes the cheapest is a complete waste of money. You are a smart consumer. Get the best dog kennel for your purposes.
There isn't a "one size (or type) fits all" answer when shopping for dog enclosures. Do your homework, look at you and your dog's needs and get the best kennel for the both of you. With today's design options, you will be amazed at the variations available to you.
Dog Boarding Kennels
Just as there are many different types of portable dog kennels, the same can be said for dog boarding kennels. Do your homework and choose the best one for you and your dog. Here are a few things to keep in mind when choosing a dog boarding kennel:
The price. Dog boarding kennels can cost anywhere from $15 to $40. $40 is quite expensive, but some people want nothing but the best for their dogs and are willing to pay that. That is fine, but for most people, you will want to look in the $20-$30 range.
You can find a comprehensive list of kennels in your local yellow pages. If you happen to be in Southern California, we hope you will take a look at Country Waggin'
The next step is to ask for a tour of the facilities. Take a look at the condition of the dog kennel fence and kennel flooring. Get a feeling for the facilities and how they care for the animals. If they don't allow tours, find another kennel to take a look at.
If you live in a warm area, ask about 24/7 air conditioning. What is their feeding schedule? Do they have activities for the dogs? Do they take them on walks? Sometimes kennels will charge an additional fee to walk your dog.
Finding the best kennel for your dog is not hard once you know what to look for and what questions to ask.
Country Waggin' is an excellent dog boarding kennel and we encourage you to drop by for a tour. We are sure you will agree. Your dog will have a great time with us. Contact us at (909) 989-9982 to schedule a tour today.

Click to return Home from "Dog Kennel"