Good Dog Health Care: an Important Aspect of Raising a Dog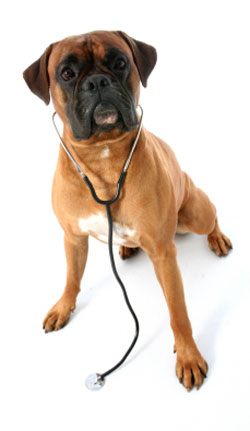 One of the most important aspects of owning a dog is good dog health care. A healthy dog is a happy dog, which leads, in most cases, to a happy owner. Dog health care is a multi-billion dollar business in the US. We treat our dogs like we tend to treat our children, especially when it comes to pet health. When they are puppies, we have a battery of shots to prevent all sorts of diseases. We purchase vitamins and supplements to keep them healthy. We worry when they don't feel good. In other words, we want them to be our companion for as long as they can.
Good health care includes regular visits to your local vet and a regular regiment of exercise and good nutrition. There are numerous sources for dog health information that you can find. Numerous books, located at your local library or pet store, will give you information on keeping your pet healthy and happy. The internet is a tremendous source of this kind of free dog health care information. There are literally thousands of websites dedicated to all aspects of pet health. Simply go to Google, type in "Pet Health" or "dog health care advice," and enjoy reading the collected information.
Concerning your dog's health, be prepared to contact your Veterinarian if your dog or puppy shows any of the following signs or symptoms:
• Nose bleeding
• Behavior Changes (Depression, Anxiety, etc.)
• Blood in Urine
• Breathing difficulties
• Change in body weight
• Coughing
• Drinking excessively
• Eating abnormalities
• Evidence of parasites
• Facial twitching and flinching
• Fainting
• Falling
• Genital bleeding
• Hair loss
• Lethargy
• Mouth bleeding
• Pain when moving
• Persistent Constipation
• Projectile Vomiting
• Rectal bleeding
• Seizure
• Shaking
• Stumbling
• Trauma
• Trembling
• Urinating problems
• Vomiting
• Wounds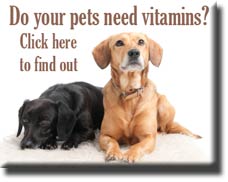 If you see any of these symptoms, your Veterinarian, or Canine Health Specialist, will study the symptoms and give you a diagnosis of the illness and prescribe the correct treatment.
Good canine health is not "rocket science." We need to make sure our pets have good food, an adequate amount of exercise and regular visits to the Vet. We, at Country Waggin', encourage keeping your pets as happy and healthy as possible. Regular, scheduled professional grooming is another aspect of pet health. To schedule your appointment, please call either (909) 989-9982 for our Rancho Cucamonga location, or (951) 734-9925 to schedule at our Norco office.
We have just added a line of pet vitamins because good nutrition is vital to your pet's health.

Click to return Home from "Dog Health Care"