Taking Dog Names Seriously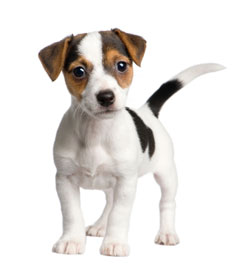 Dog Names. Humans have named their dogs with unique and "cute" names since dogs have been domesticated. Dog names that were printed on leather collars were found in the tombs of the ancient Egyptians kings. They included such names as Brave One, Reliable, Good Herdsman, North-Wind, Antelope and even "Useless."
Choosing the perfect name for your puppy is a wonderful opportunity to demonstrate just how you view your new dog and your relationship with it. Remember, your dog's name can cause people to immediately judge your dog and react positively or negatively/fearfully when meeting it. Think about "Killer" or "Bully" as names, do they give you the impression that they are small and cuddly? The names you choose for your new puppy will leave a long lasting impression on everyone who meets your new pet.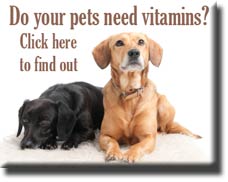 Think about the last few dog names that you have heard. Did the name stand out, or were they a good description of the dog, were they unique and distinguishable from other words and did they have a meaning? These are all very important considerations to think about when choosing a perfect name for your dog.
What you should consider when choosing you new puppy's name are a couple of things…the name should not sound similar to any command you would use. For example, don't call your puppy "Sketch" and also use the command "Fetch." This will only confuse your new pet. Be careful that your new name doesn't have a hidden meaning. What if you were to choose a beautiful sounding name in French, but the meaning is something like "ugly pet in the world." You will use your wet nosed friend's name well over 30,000 times in their lifetime, choose wisely and always check the meaning of the name.
According to a survey done by the Veterinary Pet Insurances, the most popular names for a male pet are: Max, Buddy, Jake, Rocky, Bailey, Buster, Charlie, Bear, Sam, Luck, Cody, Toby, Jack, Shadow, Duke, Rusty, Harley, Sammy, Oliver and Murphy.
The most popular female names are: Molly, Maggie, Daisy, Lucy, Sadie, Ginger, Chloe, Sophie, Bailey, Princess, Angel, Zoe, Sasha, Lady, Missy, Samatha, Abby, Brandy, Misty & Bella.
There are many ways to go about picking the right name for your new pet. There are several dog name books out on the market – all you have to do is go to your local book store or library and you will see many of these books…however, if you have the time and are really determined to find the right dog name, do what you did to find this site, go on-line and type in "Dog Names" on Google…there will be a number of sites to look at to give you ideas for that name.
At Country Waggin, we won't name your new or old pet, but we sure will take care of them . . . either giving them a good wash and scrub or when you're out of town treating them like one of the family…for more information on any of our services, give us a call at either (909) 989-9982. Or, if you prefer, reach us by using our Contact Us page. Either way, we would love to hear from you.

Click to return Home from "Dog Names"